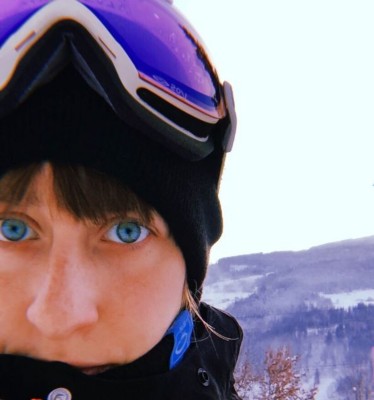 comfy, warm and stylish mittens.
of Anna, Blue Tomato, 17-Dec-2018
I have tested the Dakine Team Fleetwood Mittens during some powder days at Hauser Kaibling and Ramsau am Dachstein, Austria. When I bought them, what convinced me the most was the softeness of the materials and, of course, their stylish look. On the mountain, I was very surprised by how waterproof these mittens are. Although they do not have Gore-Tex inserts, they kept my hands dry for the whole day – even when I found myself stuck in half a meter of powder! They are also pretty warm, but not too much. Their warmth index of 3 out of 5 and their good breathability is great for people like me who want their hands to be kept warm, but no too hot and sweaty when in average climate conditions. These mitts are very comfy and practical too: I found strapping in, opening and closing the backpack and adjusting the goggle very easy, because they are not bulky and soft. I would definitely recommend this product to anybody who is looking for warm, comfy and super stylish mittens to rely on for the whole season.
About me:
I have been snowboarding for 11 years and spend up to 35 days a season on snow. I mostly ride all over the mountain or in the backcountry around Planai, Schladming. For me, the most important thing for having a great snowboarding experience is to have warm and comfy boots, a fun board and reliable powder buddies. Being on my board makes me feel happy and free, that's what I love the most about snowboarding. Height: 165cm. Weight: 51 – 60 kg.