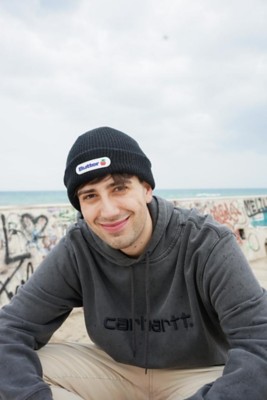 Feel safe without comfort deductions
of Matze, Digital Customer Experience, Blue Tomato, 20 Jul 2023
Skiing for me is basically all about having fun. But I experienced last year how quickly the fun can be over. I wanted to help my luck a bit for the future, so I looked around for back protectors in our shop and found the best one by far for me. Since I'm not the biggest daredevil on the slopes, I didn't want to spend too much money, nor did I want to have a huge uncomfortable piece hanging on me the whole ski day - nevertheless, safety was of course the priority in my choice. With the size XL and perfectly adjustable shape of the Dainese Auxagon Waistcoat back protector, I had a first-try first-fit despite my rather stocky figure.

The first time I used the back protector, I felt safer than ever, both on and off the slopes, without even feeling like I was carrying such a sturdy piece on my body. Neither the (already low) weight was uncomfortable, nor did I sweat noticeably more. In addition, the protector is extremely easy to put on and take off.

Basically, I would really recommend a back protector to everyone. Not only is it significantly safer to ride with one, but knowing that you are better protected also gives you an immense feeling of safety and freedom on the slopes. The Dainese Auxagon Waistcoat has definitely been the perfect choice for me, and I'm sure I'm not the only one. The safety, the price and the comfort - everything is right here. And I really couldn't ask for anything more.
About me:
I am Matze and have worked at Blue Tomato for 0,5 years. I am a Skier with over 15 years of experience, mainly riding All-Mountain. I am 178 tall and I bought this product in size XL .