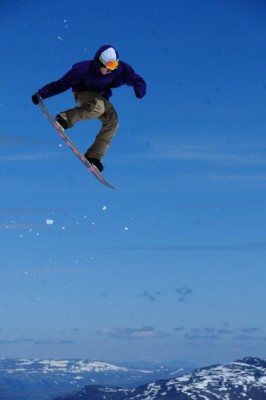 A good choice for everyday riding
of Erik, Blue Tomato Shop Oslo, Blue Tomato, 2 Mar 2023
I have tried most of what is available on the snowboard clothing market, and this is still a top choice, non Gore-Tex jacket. But for everyday riding you don't really need Gore-Tex.

This jacket has 20.000mm water witch makes it repel water almost like a rain coat. But you still have the movability to do all the small and big tricks alike. All the pockets are easily accessible.
I really like the feel of the jacket no matter what I have underneath.
This is a shell jacket so it's not that warm on it's own, but great at keeping the warmth when moving.

If you are looking for a jacket for everyday on piste riding, this is a really good choice for you.
About me:
I am Erik and have worked at Blue Tomato for 2 years. I am a Snowboarder with over 25 years of experience, mainly riding All-Mountain. I am 182 tall and I bought this product in size M .