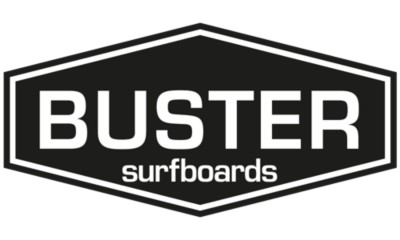 Buster
5'6 FX Type Riversurfboard
The most universal riversurf shape from Buster Surfboards
The FX-Type is the most universal river surf shape from Buster Surfboards. Thanks to the double winger tail geometry and the wide outline, the board is ideal for both weak and powerful waves and is best suited for surfers from 70 kg body weight.
The FX-Type also comes with Super Rails, which extends the life of the pool & river surf boards in Classic construction significantly.

Surfers weight:
Weak Wave: 50-70 kg
Medium Wave: 70-85 kg
Powerful Wave: 95-110 kg

Spots:
Weak: Bremgarten, Plattling
Medium: Floßlände, Almkanal, Cunovo (CZ)
Powerful: Eisbach, Citywave, Unit Wave, The Wave


Delivery Information:
In case of damages please accept delivered goods with reservations only. Just add "under reserve" to your signature on the delivery confirmation.
Attributes
Perfect for powerful, steep waves

Versatile, agile and stable

Compatible with FCS
Article number:

588006

Gender:

Material Specification:

PU Blank, Polyester Resin

Material specifications according to manufacturer, subject to change.

Tail:

Wing Tail

Surfboard Features:

Riding Level:

Length:

5'6 ft

1 ft = 30,48 cm

Width:

21 inch

1 inch = 2,54 cm

Thickness:

2.5 inch

1 inch = 2,54 cm

Volume:

29.8 liter

Rider Weight:

50kg / 110kg

Net Weight:

3.2 kg
Features
Surfblanks Australia 2.49 lb cu ft "red" Blank
644 Polyester Strong Laminate
Super Rails
Stable SANE Plugs / FCS System
BF3 4.28″ Fin Set / FCS System
Wet Rub Finish
About Buster
Buster Surfboards shine with the art of German engineering, the strong will to rethink surfboard shaping, and a lot of experience in riversurfing and surfing. Their boards stand out from the mass with ingenious and more inexpensive construction methods and are perfectly adapted to their intended use.