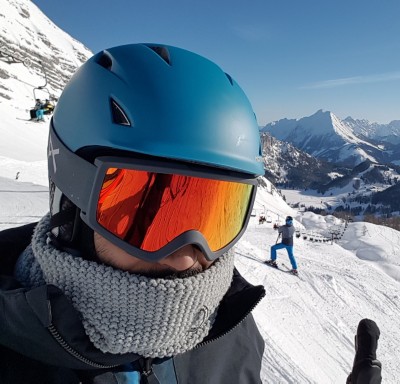 Cozy cozy and durable!
of Antonio, Blue Tomato, 21-Jan-2019
Used in any wheater condition and on slopes or freeride, the gloves fit tendentially properly and are extremly warm, altough the thin gloves to wear under the gore-tex shell could be too much and your hands could feel too tigh inside. Ideal on freeride, the lenght of the gloves together with the adjustable elastic band ensure isolation and never let the snow penetrate into the jacket and your hands. Also by -10C° your hands will be warm enough don´t worry. A good quality product with only positive points to talk about, reccomended to all riders who freeze quickly!
About me:
Seit über 19 Jahren fahre ich Ski und verbringe gut 20 Tage in der Saison auf dem Berg. Meistens bin ich dann auf der Piste unterwegs. Ich liebe den Speed und das Adrenalin das man beim Ski fahren spürt :) Größe: 170cm, Gewicht: 61 - 70kg, Local Area: Höss.