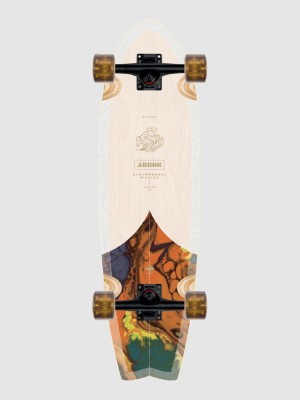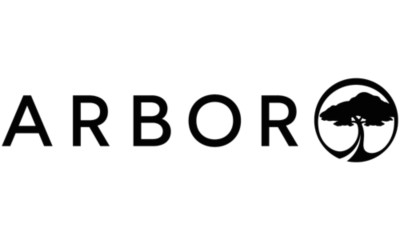 Arbor
Groundswell Sizzler 31" Complete
€ 169.95
€ 209.95
You save 19 %
Surf-inspired design for cruising and carving
The Arbor Sizzler Groundswell 31" offers a comfortable ride on any terrain. Cruisers offer the perfect characteristics to roll quickly and comfortably from point A to B. Thanks to the kicktail, no obstacle is too high. With the right technique, you jump fleetingly on every curb that gets in your way.

Riding style
With this complete board, riding fun and style come first. No matter if cruising and carving through the city, independent of traffic jams, or a few laps in the skate park.

Shape
The soft concave keeps you securely on your board. The cut-outs on the deck under each wheel prevent unpleasant wheelbites and particularly sharp curves are no problem either.

Setup
The trucks and wheels are perfectly adjusted to the board. Thanks to the wide tread and the slightly softer hardness of the wheels, you can easily sweep across pebbles and small branches. The deck consists of 7 layers of maple wood and one layer of rosewood.


Note: Wheel and truck colours may vary due to stock shortage
Attributes
Contains sustainable materials, such as organic or recycled materials

Manufactured in a more eco-friendly way

Medium concave for versatility
Article number:

640539

Gender:

Material Specification:

31"

Eco:

Recycled materials
More sustainable

Riding Style:

Cruising

Width:

21.9 cm

Length (inch):

30.5 inch

Length (cm):

77.5 cm

1 inch = 2,54 cm

Truck Mount:

Top mount

drop-through or top-mount

Wheelbase:

17 inch

Distance between front and rear truck. 1 inch = 2,54 cm

Truck Width:

8.5 inch

The outer width of the truck incl. the pin that holds the wheels. The truck width should approx. match the deck width. 1 inch = 2,54 cm

Hanger Width:

5.9 inch

Width of the main part of the truck, without the pins. 1 inch = 2,54 cm

Wheel Size:

61 mm

Hardness Wheels:

78A

Usually from 75A (soft - silent, grip) to 101A (hard - fast, technical)

Running Surface:

36 mm

ABEC Class:

7
Features
7-ply Canadian hardrock maple, one layer rosewood
Wood material comes from sustainable sources
Wood by-products are recovered for use in other products
Paris 149 mm Street trucks
61 mm, 78A Arbor wheels
ABEC 7 bearings
1/8" riser pads
Griptape made of recycled glass
About Arbor
Arbor is seriously committed to building ridable and wearable products made from the best possible materials. Taking the environment into account along the way, they set in place "Returning Roots". A program which helps to protect and restore forests and gives back to the planet, the people and places that make it possible for us all to skate, snowboard, and surf. Materials, shaping, art, and design come together beautifully in every aspect of Arbors handmade products.
You might also like