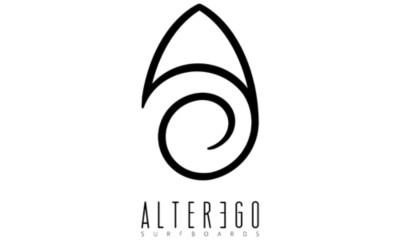 Alterego
Corsair 5'5
Delivery time

8 to 11 business days
Eco-friendly and perfect for smaller surf
The Corsair is a classic fish with a modern touch. Corsair stands for fun in smaller waves, with the potential to push the limits in bigger surf. The flat/single to double to vee concave allows fast rail-to-rail surfing. The low entry rocker, combined with plenty of volume, makes for easy and fast paddling and maximum speed on flatter sections.
The Corsair is best used in small to medium waves. It is an amazing allround board for experienced surfers and makes the transition from Mini Malibu to a shortboard easier.

Alterego are committed to environmentally friendly production of high quality surfboards.
They spent 3 years testing and developing the ACT 2.0 Active Cork Technology. Absolutely innovative! The cork stringers dampen your ride in choppy conditions and provide extra pop for radical manoeuvres.


 
Please get in touch with our customer service team if your preferred surfboard size is not available online. We will check directly with our suppliers if we can order your desired surfboard.

SHIPPING DETAILS FOR SURFBOARDS
Surfboards shorter than 6'1
The delivery of surfboards shorter than 6'1 is charged at the standard delivery price within the EU and Switzerland. Express delivery is not possible.
Surf & SUP Boards longer than 6'1
Surf and SUP boards from a length of 6'1 can be sent to one of our shops free of charge like all other products or within the EU directly to your home via DHL Freight. You can find the exact rates under "Shipping".
In case of damages please accept delivered goods with reservations only. Just add "under reserve" to your signature on the delivery confirmation.


Attributes
For small to head-high waves

For fast and sharp turns

Fast and playful surfing

Compatible with Futures

Manufactured in a more eco-friendly way
Article number:

614935

Surfboard Features:

Hardboard

Riding Level:

Length:

5'5 ft

1 ft = 30,48 cm

Width:

20.2 inch

1 inch = 2,54 cm

Thickness:

2.2 inch

1 inch = 2,54 cm

Volume:

28 liter

Wave Size:

1.5ft / 6.5ft

Gender:

Material Specification:

Fiberglass, EPS, Bioresin

Eco:

More sustainable
Features
Fish from Alterego
For small to medium surf
Allows for an easy transition from a Mini Malibu to a Shortboard
For more advanced surfers