LIGHT-WEIGHTED, PACTICALLY, STYLISH – GYMBAG!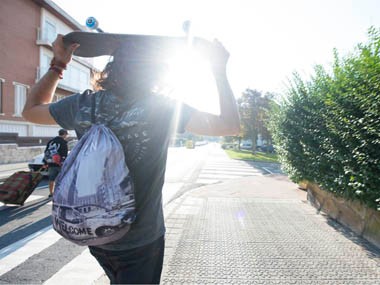 Gymbags aren't just used as clinch bags any more, they are much more! Gymbags are multifunctional and always look good!

Days are over where the good old gymbag was just a simple sports bag. Today this bag is the latest trend and can be used multifunctional! On a nice longboardtour with your mates it's best to wear it as a backpack, so you can easily cruise around. Moreover a gymbag is a great shoppingbag for a nice city stroll with your best friends and if you have plans for the night you can just take it along to the party. It doesn't matter what plans you have your gymbag ajusts to the situation and is the perfect companion for every occasion.

Next to its multifunctionality and the perfect fit, the gymbag is not only practical but a stylish accessory aswell. You can choose between one-coloured, multi-coloured or patterned, simple or flashy. Designs are endlessly, vary just as the personality of its potential owner and turn every outfit into an eyecatcher.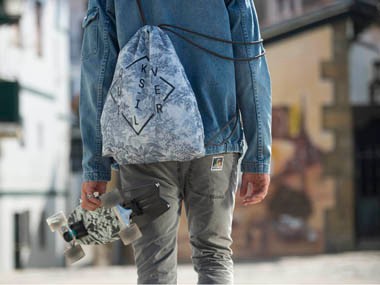 Another advantage is the handy drawstring, which makes it possible to store you belonging securely and to protect it against theft or loss. The light and pleasant material ensures that the bag lays on your back comfy without cutting into your shoulders.

This bag reached cult- and fashion-status and is not to be missed in your closet. So if you don't have one, yet, check out our online shop and save yourself a new companion from one of the top brands like Blue Tomato, Vans, Adidas, Cayler & Sons or Kream.

You're a pioneer and already have one of those unique models? Don't worry! We think you can never get tired of new gymbags! Our range offers enough choices – we're sure you'll find more awesome gymbags that fit your style perfectly.