Pastel Shoes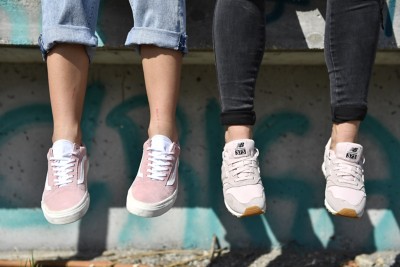 It's time for some pastels, baby! Soft pastel tones, such as pink, blue or other colours with a high ratio of white, have arrived to keep your autumn colourful. Nobody could escape Summer 2017's roseblush trend, and the colour palette carries right through to autumn with the addition of a few more soft pastels. Extend your summer with some new pastel shoes from Vans, adidas, or Puma. Because pastel provides a bright and friendly mood. And honestly – new shoes are always a good idea.

The diversity of colours reminds us a bit of the delicious ice-creams from one of those charming Gelaterias that we enjoyed so much on holiday. Mango, raspberry and pistachio are just a few of the flavours to find their way onto your new favourite shoes - all that's missing are the chocolate chips. Instead of ice cream you can choose for example between the Asics Gel Lyte-, Adidas Gazelle- or the models of Vans Authentic and Old Skool.

With the flick of a wrist these new pastel shoes add a little magic to your wardrobe - you can almost feel the love in the air. Ready for an overdose of "amore" and style? Let yourself float on the cloud 9 of shoe heaven. However, don't take a bite of the shoes.