Olive Shoes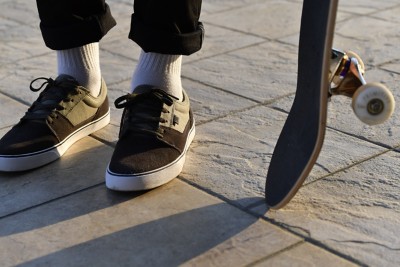 "You can do anything, but stay off of my blue suede shoes". If Elvis were to write that song today and he had his finger on the pulse of Autumn 2017's hottest fashion trends, we wager you would be singing about olive shoes for the rest of the day. "It's one for the olives, two for the shoes..."

A simple olive accent can turn a relatively plain outfit into a head-turner in the blink of an eye. Naturally, at this juncture, we feel we should point out that the colour olive is no new discovery in the world of fashion. The autumnal hue has been used to add a splash of colour to everything from jackets to pants to caps. But until now the shoe industry have been reluctant to dive in and get a taste. Until now - Nike, DC and even Vans have recently acquired a taste for olive, so now your feet can join in the fun. With black or white applications these shoes deliver the desired performance.

It's not just a trend for men, even women will come to their own expense with models of Nike Janoski and Vans Old Skool for example.