About Blue Tomato
Founded more than 25 years ago, Blue Tomato has developed into one of Europe's largest boardsport and fashion shops.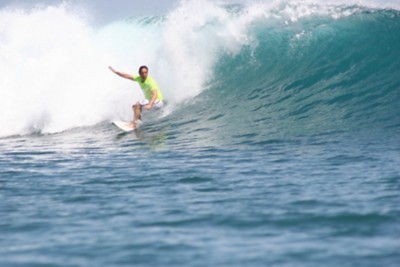 Blue Tomato founder Gerfried Schuller
As an avid snowboarder and the 1988 European Snowboard Champion, Gerfried Schuller founded the Blue Tomato Snowboard School in 1988. What was then the largest snowboard school in Austria built the foundations for a level of success that is still enjoyed today. What all started as a garage sale, or 'Gerry's Garage' was the beginning of another promising chapter. In 1994, Blue Tomato opened its first shop in Schladming and only a few years later, in 1997, with the recognition of the great potential of online shops, Blue Tomato was launched online at blue-tomato.com.
Europe's biggest selection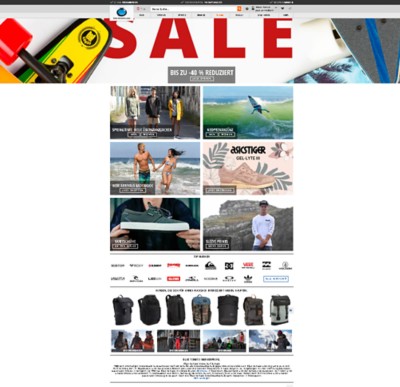 Over the years the Blue Tomato brand expanded and established itself in the boardsport scene. Today, Blue Tomato is one of Europe's leading online shops, offering a wide range of products for the snowboard, freeski, skate and surf sectors. But Blue Tomato doesn't just offer hard goods - we also boast one of Europe's most varied ranges of snowwear, streetwear, shoes and accessories; something which is demonstrated by our range of over 450,000 products and more than 650 different brands, such as Burton, Volcom, Roxy, Nikita, DC, Billabong, Quiksilver, adidas and Nike as well as up and coming labels such as Somewear, Colourwear, Poler, Herschel, Naketano, HUF, Brixton and many more. The online shop is available in 14 different languages and we send products to customers all over the world. Blue Tomato also sets new standards in the world of social media. With more than 400,000 fans on Facebook and more than 70,000 followers on Instagram we are in daily contact with our audience and fans.
Blue Tomato Team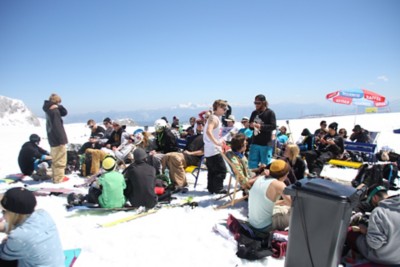 Blue Tomato Teamrider @ Dachstein 2014
Blue Tomato has formed a formidable and talented Blue Tomato Team. The Blue Tomato Teamrider are among the best in the world for their different sports. Victor De Le Rue, Mathieu Crepel, Anne-Flore Marxer, Marc Swoboda, Henrik Harlaut, Anna Gasser, Kalle Ohlson and Philipp Schuster are just a few of the big names from the Blue Tomato Snowboard, Freeski and Skate teams.In order to remain in close contact with our customers, Blue Tomato is often represented at, and a sponsor of, Europe's biggest snowboard, freeski, skate and surf events. Freestyle.ch, Pleasure Jam, iF3, TTR and FWT are just a few of the many events that Blue Tomato supports and helps to make possible. We also sponsor seven snowparks in Europe: Snowpark Stuhleck, Kingspark Hochkönig, Skylinepark Nordkette, Snowpark Grasgehren, Snowpark Nassfeld, Superpark Dachstein and Superpark Planai.
Zumiez - the new partner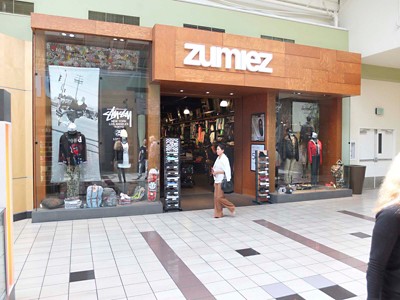 In summer 2012 Blue Tomato was acquired by the US action sports retailerZumiez. Zumiez currently has over 600 shops in the USA and Canada and the number is ever-growing. Both companies aim to together create a worldwide market of satisfied customers and set the global benchmark for action sports and lifestyle retailers.
Blue Tomato and Zumiez predominantly share the same product strategies, business philosophie and cultural values. The synergies created between them enable the companies to follow their goals together. What's more, Zumiez and Blue Tomato share the same values in terms of competition and fun, with a mutual passion for actively supporting and promoting sports. With this in mind, both companies look forward to an exciting and promising future.
Shops in Austria and Germany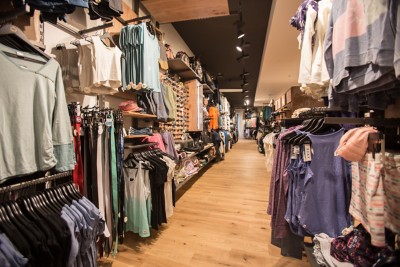 Shop Wien - Rotenturmstr. 13
In the early days the main focus was on Blue Tomato achieving a strong online presence. Without forgetting the importance of the online shop in recent years, the value of stationary shops has also been recognised. This is why Blue Tomato has continued to expand by opening a number of shops in Austria and Germany. With several new openings in the last few years, Blue Tomato has grown steadily and now boasts shops in some of the busiest shopping streets in Austria and Germany. Blue Tomato is represented by a stationary shop in all major cities in Austria and Germany. In March 2015, Blue Tomato opened its largest and most important shop in Vienna city centre with a floor area of almost 1,000 m². Further shop openings are already in the planning. Blue Tomato is looking forward to an exciting and fantastic future together with Zumiez.