Sessions Outerwear – Snowboarding meets Rock'n'Roll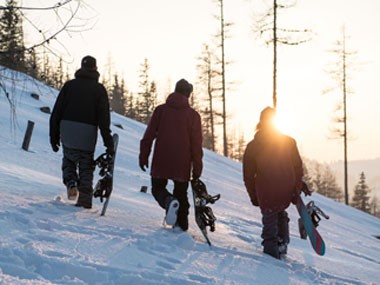 Always Have, Always Will

Born in 1983 as the first snowboard dedicated shop in North America, Sessions have always been an outerwear brand devoted to excellence, inspired by skateboard and rock & roll culture. Snowboarding is who they are, and what they do – "Always Have, Always Will." In 1994, Sessions also launched a record label, Sessions Records, which worked with bands like Foo Fighters, Audioslave and No Use For A Name.

"Skateboarding and rock & roll are built into the fabric of the brand. Sessions outerwear will always be inspired by the attitude and the lifestyle that makes us who we are", says Joel Gomez, the founder of Sessions. "Restoration projects like this ensure that classic snowboarding culture will be sustained into the future."


Style, Quality and Innovation
Sessions snowboard jackets and snowboard pants feature proven cuts and well-matched colours and prints. All fits are rider proven and feed off more than 30 years of experience in snowboard culture.

Their outerwear, however, does not only stand for awesome style and premium quality. Sessions also stand for innovation, because they were the first company to integrate Gore-Tex and Recco Systems in their winter apparel. Sessions have also worked with huge rock & roll bands, such as Pearl Jam and Metallica, to release Collaboration Jackets with incorporated wearable audio technology.

Pro skateboarders and snowboarders like Steve Caballero, Terry Kidwell and Jamie Lynn have worked with Sessions throughout the years, representing the company´s excellent quality, passion for board sports and bohemian lifestyle. And that will never change.