J Skis - Jason Levinthal's New Baby: A Unique Philosophy meets Technical Brilliance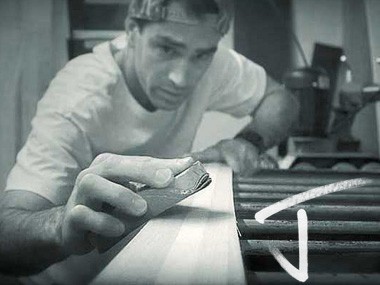 Without a doubt, Jason Levinthal is one of the greatest visionaries of the ski industry. His innovations led the freeski industry to develop in the ways it did and pushed the sport further than ever before. He is the man who made the first ever fully symmetrical skis that led to a new freeski movement. His twin tips made skiing backwards easier than ever, changing the image of the sport forever: just like that, skiing was cool again!


The J Skis Philosophy

In 2013 Levinthal decided to return to his roots and start up a new freeski company. J Skis was born. His entrepreneurial talent and unconventional approach to work are what make the company what it is.
J Skis is founded on the following principles:

A close customer-brand relationship
Customers can directly influence the design of the product
Clear, easy to understand product range
Top quality manufacture and materials
Quick-to-market innovations
Direct sales
This philosophy is the opposite of what you get from most ski manufacturers who manufacture
en masse
and are looking to make profit.
Jason makes you the focus. You share your designs and help choose the graphics that end up on the extremely limited edition skis. Levinthal only makes three different models, but they come with the guarantee that they are the
best skis in the world
. To prove he means it, he offers a full money back guarantee. Jason has cut out the middle man, leaving more money and time to dedicate to developing your skis using the best materials available, which basically means better quality for less cash!
Wait… no middle man?
Oh wait, no, there's one. The only one in Europe:
Blue Tomato
!
The J Ski Freeski Models: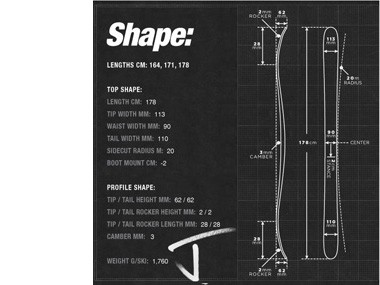 To guarantee the best quality skis on the market, Jason limits himself to three different ski models. Of course, J skis make them in a variety of different designs and sizes, but with highly limited graphic runs. Every pair is hand signed and therefore absolutely unique.

The following models are available from our online shop:

The Allplay
As the name suggests, this is a ski you can play with all over the mountain - a real all-rounder. With an 8mm wider waist width than the Whipit, although still sick for the park, these skis also dominate on and off the piste. These wonder planks can even handle powpow! It's playtime!

The Whipit
The Whipits are a little smaller than the Allplay, allowing for faster edge to edge transfer and super smooth park runs.
They're also lighter, livelier and more playful, thanks to carbon fibre construction.


The Technology that Makes J Skis So Unique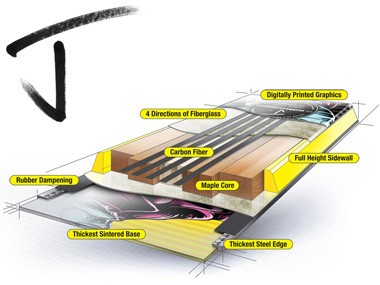 Jason has assembled a crew of reliable, road tested buddies and partners from his time in the industry and works tirelessly with these experienced specialists to produce the most innovative, top quality skis you've ever seen. The proof of the pudding is in the variety of technologies that find their way into the skis:

Sidecut
The specially selected sidecut of a J Skis ski makes it possible to turn at any radius, at any speed, with complete comfort and control. Certain models are made with carbon fibre which makes the skis lighter and increases pop for even bigger ollies, nollies and butters.

Thick Base and Edges
The extra thick, tempered steel edges with fat UMHW sidewalls and extra thick sintered bases help make these skis more robust for better protection against rails and rocks and increase their service lifetime.

Rocker Shape
Four different curves come together to make an even rocker from tip to tail (like in a surfboard). The result is a smooth profile without any annoying bumps or unnecessary curves, keeping those tips floating effortlessly above the powder and letting you make the most of the skis' long effective edges.

Maple and Aspen Wood
Maple is a high quality hardwood that absorbs impacts, is full of energy and that isn't going to let your binding screws come out without a fight. Maple runs along the length of the skis giving them a huge amount of power and making them super durable. Aspen is very light and very strong and is used as another laminate to make the ski that bit livelier.

Rubber Insulation
A rubber layer acts as insulation, allowing the other materials to bend against each other without coming unstuck, a real mark of quality and something that will make your skis last longer.


Every Customer is on the J Skis Team!

Be a part of the J Skis team and support his newest project. With a pair of J Skis under your feet, you know you've got one of the most exclusive products on the mountain, packed with features to improve your riding and you know you're spreading the unrivalled spirit of J skis. Just a reminder: Blue Tomato is the only shop selling these skis in all of Europe. Grab your pair today!