BACK TO THE ROOTS - WITH FILA CLASSICS IN RETRO STYLE!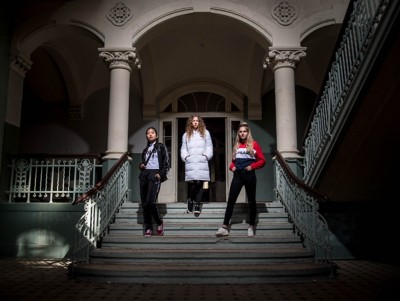 The 90's are back!

Nineties sport style is enjoying a revival and has brought Fila's classics back into our wardrobe. New and improved of course, because we've learnt from the 90's and only bring back the coolest looks. In contrast to the stomach-bearing days gone by, today us girls pair comfy Fila crop tops with high waist pants. The result shows off a just a hint of upper tummy, immediately creating an attractive nineties look. But what definitely remains the same is the unmistakable and striking Fila logo print.


Retro Fila Logo Print im Heritage Style
Who doesn't recognise the iconic Fila logo print? As ever, Fila is putting out some hot prints, enhancing its style with trendy logos. However, the cult brand has remained fiercely loyal to its original colour palette. Its soft sweaters, shirts, tops and tennis socks are mostly limited to muted tones. This leaves plenty of space for the heritage logo print in classic white, red and blue, which Fila also likes to use to create a colour-block effect. Fila remains true to its sporty heritage style in terms of its shapes too, proudly presenting a loose fit collection - ideal for action-packed days and chilled-out nights.


FROM THE SPORTS PITCH TO THE STREET
Like other sports brands, Fila products, which were originally designed as sportswear, are now part of everyday style. The relaxed fit and sporty fits are so easily adapted to the street when you combine them with simple basics. This way, thanks to Fila even fashion-conscious city dwellers can step out in the street in the latest style. Mix and match, and try it out - the soft materials invite you to wrap yourself in the Fila look!