OBEY Clothing - from Underground Movement to Commercial Success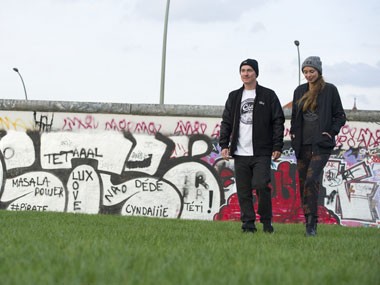 Obey was founded in 2001 as an extension of Frank Shepard Fairey's artistic portfolio, as he began to use clothing as a canvas to deliver his art - and political opinion - to the people. Inspired by military styles, workers clothes, the elements and cultural movements, Obey's collection offers a range of t-shirts, hoodies, pants and jackets influenced by Shepard Fairey's career.

What started with an absurd sticker that he designed in 1989 while studying at design school in Rhode Island has since fully integrated itself into the worldwide street art scene. The sticker had no real deep meaning, it merely aimed to move people to think and search for what it might mean. People's reactions and interpretations to the Obey sticker reflect their personalities and natures.


Art on Fabric - Obey Streetwear

The Obey campaigns are routed in the DIY counterculture of punk, rock and skateboarding, though they also contain elements of pop culture, commercial marketing and political messaging. The brand is all about variety and experience; they challenge the way people think about their surroundings, and ask them to question the purpose of it all. "The Medium is the Message".



More than Just Fashion - Fairey's Influence on the World

In 2009 Fairey's work celebrated its 20th birthday. To honour his work, the Boston Institute of Contemporary Art opened an exhibition dedicated to his career. The exhibition, called "Supply and Demand" was also taken to the Andy Warhol Museum in Pittsburgh, PA, and the Center for Contemporary Arts in Cincinnati, OH, and broke records. 2008, though, was the peak of Fairey's prominence. His famous Hope portrait of Barack Obama for the US Presidential Elections helped garner unprecedented support and get Obama elected. The original image hangs in the National Portrait Gallery in Washington, D.C.


From Street Art Culture to other Artistic Areas

Studio Number One is a design focussed creative agency for cross media development of brand communication. The studio was founded to extend Fairey's innovative graphics, subversive self-promotion and grassroots marketing to the world of advertising.

Music is one of the most powerful and creative forms of media. Shepard is fascinated by the ability of music to set the body in motion, to give you goosebumps and to get your brain going, all at once.

The joy of solving creative problems and the different level of communication that is made possible by music is difficult to put into words, but anyone with ears understands the therapeutic benefits for both the listener and the creator… wouldn't it be awesome if kids had more chances to make music? Fairey feels honoured to be able to support the ethos and creative legacy left behind by the Beastie Boys and Adam Yauch. The sun is shining, let's roll back the awning!

The current Obey collection is available right now at Blue Tomato.