Neff Headwear - the First Authentic Snow and Skate Headwear brand!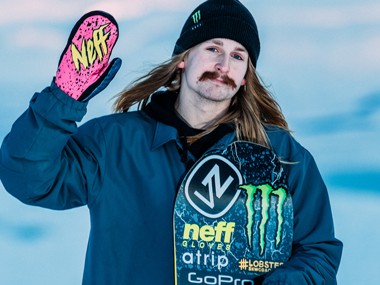 Neff Headwear was founded in 2002 by brothers Shaun and Joe Neff. Their plan was to be the first dedicated headwear company in the skate, snow and surf market, an idea which came to Shaun in winter 2002 while he was studying at Brigham Young University in Utah.
Although they started out selling hand knit hats the brand no longer limit themselves to just headwear and are now just at home in the world of sports as they are in fashion and entertainment. Business in the skate scene has been absolutely booming for Neff over the last few years and it doesn't look like things are about to slow down anytime soon.
The Californian brand is all about good vibes and having fun. Shaun Neff once said: "We are like a gumball machine; spitting out endless flavours for the world to consume".
No other brand in the industry has collections like Neff do. This unique label even makes Mickey Mouse, Toy Story and Monster's Inc. t-shirts and caps.


Streetwear and Accessories: Stand Out at Any Cost!

Neff have one of the most original streetwear collections out there, which is available to buy at Blue Tomato. Bright colours, extreme contrasts and out of this world motifs feature alongside camouflage, floral prints, cupcake hats and shirts with dancing bananas on. Whatever it is you're in to Ness have the perfect outfit for you.

Neff offer hoodies, jackets, sweatshirts, t-shirts and tank tops, the likes of which you won't find anywhere else. Plus, with Neff being a headwear brand, you can dress yourself from head to toe in Neff gear - ideal!

To round off your outfit, check out their top notch collection of accessories with everything from waterproof watches, to beanies, phone covers, headphones, bandanas and sunglasses.


Stand Out Snowwear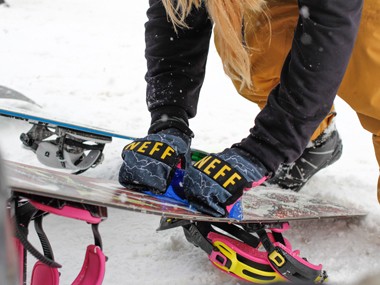 Alongside their collection of eye catching streetwear and mind bending accessories, Neff also make snowboard jackets, snowboard pants and gloves in typical Neff style, featuring outrageous designs, heaps of style, and all manufactured to the highest standards.

If you're looking for super warm, waterproof snowboard outerwear that's a cut above the rest, Neff is the right brand for you. These folks have gone from being a simple core brand to a full-on lifestyle brand.

Neff is represented across the action sports industry and is growing steadily every year. Alongside the obligatory skate and snowboard team, the brand also has a surf team and work alongside a number of big name artists and musicians.

Legends like Ben Raybourn, Matt Bennett and Leo Romero are on their skate team, whilst their snowboard team features the likes of Stevie Bell, Louie Vito and Sage Kotsenburg amongst others. If you're more interested in riding waves, how about riders like Jory Smith, Noah Beschen or Kolohe Andino? They're all on the Neff surf team.

Artists that Neff have worked with in the past include such names as Snoop Dogg, Deadmau5, Mac Miller and the Taylor Gang.


Neff Helps!

To help in the fight against cancer, Neff teamed up with Scarlett Johannson and City of Hope to set up the "Neff Hope" project, a charity project that donates beanies to patients/survivors in association with City of Hope.

Get some colour into your life and be a part of the Neff Crew. Everything you need can be found in the Blue Tomato Online Shop.