Naketano – Cool Streetwear from Germany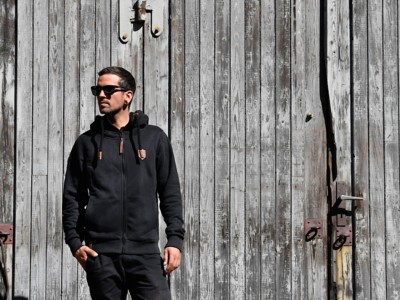 The cult brand from Essen was founded by the two creatives Jozo Lonac and Sascha Peljhan. Since 2004 this duo designs with the motto "No silk, no wool, no leather, no downs, no fur" – clothing without animal products! Lonac and Peljhan say about themselves and their brand: "We are no fashion freaks", which is true. The clothes are for everyone. The brand comes without exaggerated designs and does not want to chase after any short-lived trends.

Naketano's concept of the favourite piece
The ideology behind the company is easily explained: It is the ultimate praise for a fashion label when their garment becomes someone's favourite. You are wearing it and you only buy other things to combine them with this garment. It accompanies you in all situations, no matter where or how. Based on this thinking, Naketano calls its business idea "the favourite piece concept" So simple, so genius.

Originally, Naketano produced only tops, only for women. Nowadays, men as well as legs can breathe easily because also for them the brand has the right garment in their range.
Potential favourites can be found in these categories:

Naketano's Streetstyle – brilliant cuts, great colours and trendy details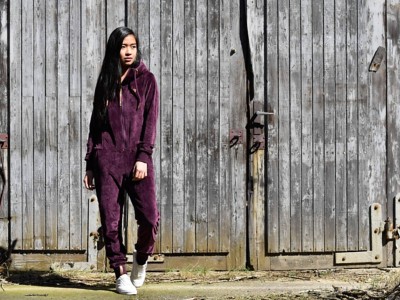 Inspired by the bustle on the streets, Naketano offers an individual look for men and women. The sporty style combined with refined details is unbeatable. The letterings make the garments always look casual and relaxed. Be inspired by Naketano and convince yourself of the stylish elements!

The wide range of colours and the trendy heather look for sweaters, pants & Co. allow you to be always dressed adequately. The casual look combined with trendy accessories enables you to look elegant and comfortable at the same time. Feelgood factor and individuality are the key here. Refined details are characteristic as well, making the brand internationally recognisable.

Typical, recurring elements by Naketano are:

soft hoods
Ribbed cuffs
Logo patches and faux leather applications
Elaborate draped collars
Colourful accentuated cords
beautiful colour combinations
Unusual prints
comfortable cuts
With the slogan "
Brave New World
" the label reinvents classic cuts with new twists and features. The jackets by Naketano have so many pockets that you always find new ones. Small details like these make the clothes by Naketano so special.
New doesn't automatically equal better. The Darth Hoodie for women and the Lennox Hoodie for men are now available in numerous designs.
This will not only make vegan hearts beat faster…
The Naketano clothing is produced without animal products. Only materials are used which ensure maximum comfort. The fabrics feel indescribable on your skin. You will experience a new level of comfort. Not even your washing machine can take this feeling away from you – same comfort and same size after each wash. With every Naketano garment you have something unique in your hands. Whether sweater, dress or sweatpants – everything was sewn and finished by hand.

Naketano has the fitting outfit for you in summer as well as in winter. Get your Naketano favourite piece now at Blue Tomato and let your heart beat faster with joy!