GoPro - Action Cams for Every Adventure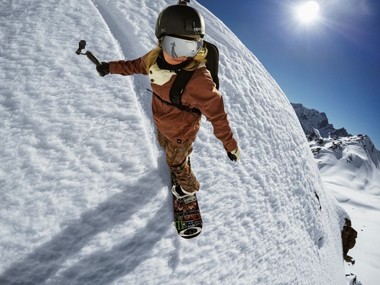 If you love adventure sports and you want to capture your best moments, GoPro will help transform you into a Hero. From breathtaking lines in the backcountry to huge ocean waves and anything inbetween, the GoPro cameras will be with you everywhere to record it all.

Thanks to a wide range of mounts and accessories, you can take a video of your favourite experience from any perspective. You can attach your GoPro camera to your helmet, surfboard or ski poles, strap it around your chest or mount it on your bike – there are no limits!

GoPro´s history goes back to 2002 when its founder, the Californian surfer Nick Woodman, developed the first analogic action camera, which used a 35 mm film, to capture videos of the gnarliest surf sessions. Since then GoPro has undergone rapid progress, has won every possible award and the biggest athletes from the action sport scene are now part of the GoPro team.

The all new GoPro 5
Today, in 2016, we have the opportunity to capture our most epic action moments with the best, most powerful and easy-to-use GoPro camera ever: the GoPro Hero5 Black. Here are some of its new, outstanding features:


LCD touch display
Voice control
Waterproof up to 10 m without the case, up to 60 m with the case
4K videos with up to 30 fps
GPS location capture
Faster charging through USB-C port
Compatible with GoPro´s Karma drone
Auto upload to GoPro Plus Cloud (with GoPro Plus account)
Basically, anything you could wish for, and even more! You can view your shots on the touch display or even on your smartphone with the
Capture app
. With the
Quik and Splice apps
you can edit your material on the go and quickly share it with your friends on social media platforms.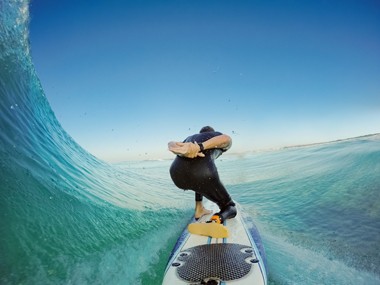 What if the shot of a lifetime is waiting for you, but your hands are busy with something else? Don´t worry, the voice control option of the GoPro Hero5 will have your back: you can tell your camera what to do using easy voice commands in 7 different languages – that's super handy! If you're a globetrotter, you'll love the GPS location capture: a new feature that allows you to tag your shots so you'll always remember which breathtaking place on earth you´ve been to.
Small size, big features: GoPro Hero5 Session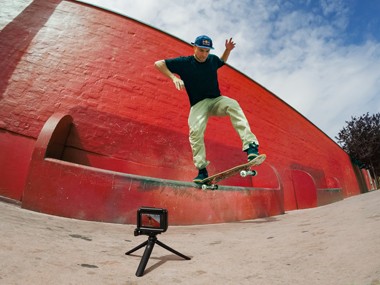 For those of you who want the ultimate combination of performance and compact size, here it is: the new GoPro Hero5 Session. This camera has the same amazing technical features of the Hero5 Black, but in a more compact design. It´s the perfect companion for action sports and capturing from new, amazing perspectives.