Forvert – Cologne's creative talent

The German fashion brand Forvert might still be a young label, but it is already very streetwise. Founded in Cologne in 1998, Forvert offers laidback clothing that is somewhere between practical streetwear and urban fashion. Based in the trendy Belgian quarter, the creative team develop their ideas and concepts -inspired by the street scene, they somehow manage to avoid being pulled into fashion's streamline. The results are as authentic as they are original and have made Forvert into both an exciting and well-respected label. The brand has managed to position itself away from the mainstream, at the same time as influencing it.


For the love of design – Forvert Streetwear and Co.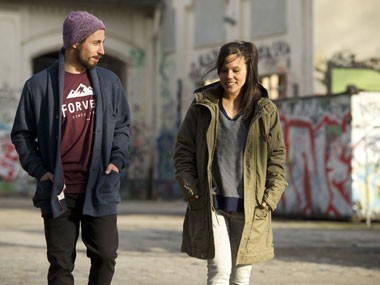 Comfortable t-shirts with discreet prints are as much a staple in this Cologne label's new range as laidback chinos, cool hoodies, jeans and shorts. Among the collection, you'll also find summer dresses and tops, as well as light jackets and thick coats for the whole year-round for both men and women. Stylish accessories, such as caps and hats are also Forvert's strong points, as well as laidback bags and modern backpacks. With its ever-growing popularity, the label continues to ignore trends and bases its design on a unique style and taste – something that is certainly proving to be Forvert's recipe for success. Behind every item of clothing, from tank tops to parkas, the brains behind the label never forget to ask themselves, what do we need? Would we wear this ourselves?


Versatile and stylish – streetwear style

The combination of versatility and style, paired with its own original touch, is another factor in Forvert's formula for success. Each piece of clothing is unique, without being too off the wall. In fact, the label's strength lies in the subtlety and apparent simplicity of its design. Add in some elaborate detailing, stop before getting too quirky, and you get Forvert's seamlessly blended streetwear and fashion. The coherence within each range is also great, with each piece being versatile and suitable for different occasions. Whether you're in the skate park or the club, at a BBQ or in the office, Forvert create clothing that is as diverse and multi-faceted as life itself.


The brand for style with quality

At Forvert the quality of materials, as well as the manufacturing process, play as big a role as the design itself. Durable and, above all, top quality materials are used, ensuring that your new favourite sweater will stay with you long after next season. If you're on the lookout for new, exciting clothing and stylish accessories that will make you stand out from the crowd without grabbing too much attention, nothing can beat this flagship brand from Germany's cathedral city!

Find many pieces from this young fashion label's current range on sale at Blue Tomato.