Bonfire Outerwear - There since the Very Beginning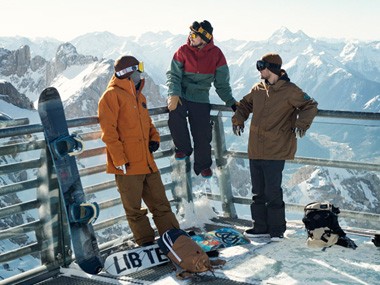 When snowboard bindings were first built with a shell construction in 1989, snowboards finally started to look about halfway modern. At the time, only a few brands like Burton or GNU specialised in such a niche sport, but Brad Steward, the founder of Bonfire Outerwear also happened to spot the potential of this new discipline and, whilst he was stoked on the technological progressions in snowboard, binding and boot technologies, he had a different vision. He knew that without suitable, warm and functional clothing, snowboarding would never become what it is today.

It was this passion for winter, snow and snowboarding that made Bonfire so special. Travis Parker, Jeremy Jones and Andy Jankins are just a few of the big names that Bonfire have helped bring to the fore of the snowboard scene and Bonfire's snowboard pants and snowboard jackets are more loved now than ever before.


Streetwear for the Snow - Steward's Snowwear Philosophy

There are countless brands that manufacture jeans, t-shirts and hoodies that find their way onto the streets and into skate parks, but Brad Steward wanted to transfer this style over to winter sports. Plain old functional ski jackets and pants were way too boring for his sensibilities, so he decided to adapt street style for the mountains. This wasn't an easy undertaking - people thought winter clothing had to be boring, stuffy and uncomfortable until Bonfire Outerwear burst onto the scene with high quality offerings that were both breathable and waterproof.

Steward himself was one of Burton's team riders in the 80's and was in close contact with the founder Jake Burton. He quickly noticed that designing and producing snowwear was a tonne of fun and so, after having studied film and photography, he founded Bonfire Outerwear. The brand has been setting trends ever since, blazing trail after trail in the world of winter clothing. Whether skinny or baggy, Bonfire created it all.


Sustainability, not Throw-away Clothing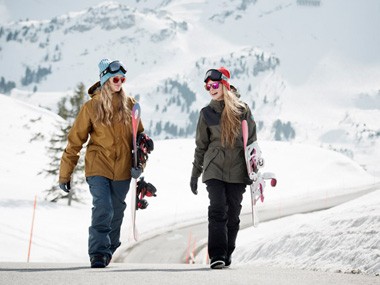 When you buy snowwear from Bonfire, you are buying top quality products from Portland, Oregon. Although the company has its roots in Huntington Beach, California, they quickly moved to Mt. Hood to be closer to the snow. The company puts quality ahead of quantity and that didn't change when they were taken over by Salomon in 1995, rather it finally made it possible for them to expand into Europe and become one of the top brands in the snowboard business.


Snowwear Technology

TUFFDRY technology guarantees the highest standards of water resistance and durability. These products will keep you warm year after year thanks to two key features: their abrasion resistant coating with DWR finish and water resistant, breathable membrane construction.

Whilst snowwear may cost less these days, Bonfire Outerwear products remain famously durable. For Brad Steward, there's nothing more satisfying than a customer who bought a Bonfire jacket five years ago and still wears it in style, fully enjoying the comfort and functionality of their product. To this day, the snowwear pioneers remain at the top of the snowboard game alongside the likes of Burton and Co.

Naturally, Blue Tomato stocks a large range of Bonfire accessories, streetwear and snowwear – ride on, ride Bonfire!