Bergans – from patent no. 20547 to a world-class outdoor brand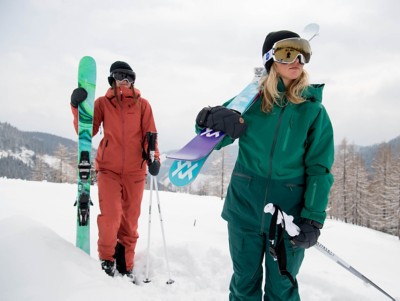 A company logo with a history: the Bergans lettering is the signature of the company's founder, Ole F. Bergan. He invented created a groundbreaking frame for backpacks over 100 years ago. In 1909, he registered his invention under the patent no. 20547, and from then on, the brand Bergans grew and grew.

Bergans is the undisputed market leader in Norway, thanks to its high quality products. Backpacks, sleeping bags, snowwear and functional clothing for outdoor enthusiasts and expedition teams are the brand's specialty.


The right equipment for the mountain

Mountain sports challenge both your body and your equipment. Every athlete has different demands for their outerwear. Bergans guarantees innovations and technologies that will improve your experience on the mountain. Whether you're looking for outdoor pants or outdoor jackets, shorts, windbreakers or snowwear, every piece of Bergans clothing is packed with expertise to give you all the functionality you need on the mountain.


Technologies and materials at Bergans

The product materials are waterproof, breathable and windproof. In addition, the jackets and pants have great ventilation options. The hoods by Bergans are helmet-friendly and all jacket pockets are specifically placed so that they can be easily accessed when wearing a backpack or harness.


Materials used for Bergans Clothing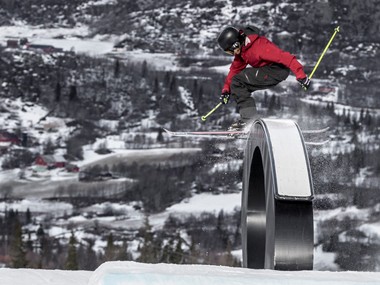 The breathable, wind and waterproof Dermizax™ Membrane will protect you from wind and rain while offering the necessary amount of comfort. The hydrophilic material is equipped with highly functional performance features and is extremely durable.
Bergans products made from Merino wool are extremely versatile and 100 % natural. The woollen fibres from the Merino sheep offer an excellent temperature regulation and insulate perfectly – even in wet conditions.
Bergans Element® is a windproof and waterproof material that transports moisture. With a water column and breathability of 10,000, products made of Bergans Element® are perfect for light to mildly intense activity in rough weather conditions.
Entrant Gll™ is a specially treated, 3-layer material for high breathability and waterproofness. This prevents a build-up of condensation on the inside of the outerwear.
The Schoeller® Softshell material is elastic, comfortable, breathable and durable. The soft inner lining makes the garment particularly comfortable.
Tecnowool® is a combination of traditional wool and modern textiles. The result is a classic look with enhanced insulation. By adding a membrane, the garment becomes more wind-resistant without affecting the breathability.
PrimaLoft® ECO was developed with a focus on comfort. The environmentally friendly insulation combines recycled materials with PrimaLoft fibres and is waterproof, light and extremely comfortable.
Polartec® Thermal Pro® textiles are the most technically advanced materials in the Polartec® family. They are particularly easy to shape and are therefore suitable for many different uses. The material is also very light, breathable, and fast drying.
Bergans - a love of nature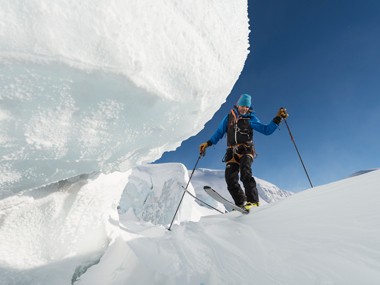 Bergans' Code of Conduct (CoC) ensures that all production processes are free from animal torture, whether during down collection or wool shearing. They also exclusively use organic cotton. Thanks to Dermizax™, Bergans can completely avoid PFTE-membranes and has removed all PFOS- and PFOA molecules from its impregnations.

In 2010, Bergans received the Miljøfyrtårn environmental seal of approval. This defines clearly measurable goals and specifically defined requirements in the areas of labour conditions, buying, waste removal, energy and material efficiency, as well as carbon balancing.

Bergans has been a bluesign® partner since 2013 and therefore can draw upon comprehensive expertise in the textile network to minimise its environmental impact.

If you are looking for top quality paired with great functionality and superior design, Blue Tomato and Bergans have you covered!