Skateboard Accessories - The Key to a Perfect Skateboard Setup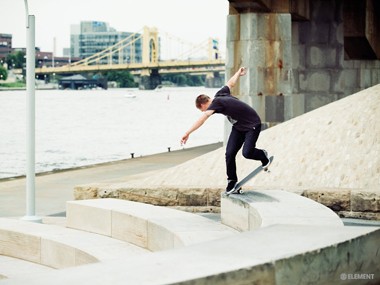 Alongside a skateboard and a pair of skate shoes, there are a few more things you're going to need before you can start skating. Here's a roundup of all of the most important skate accessories to make setting up your new skateboard a breeze.

Skateboard hardware is, figuratively, the skeleton of your skateboard and, as well as the hardware, you're going to need a skate-tool so that you can make those essential on-the-go adjustments to your setup. Of course you'll find everything you need, including the all-important griptape, riser pads and Shoe Goo, right here at Blue Tomato.


Your Pocket Toolbox - Hardware, Tools and the Rest

Skateboard Hardware like, for example, the hardware kit from Sector 9 is what you'll use to attach your sparkly new trucks to your brand new deck. Only the length of the screws changes; the diameter is always the same regardless of manufacturer so you don't need to worry if you order your trucks, deck and hardware separately.

Skate tools are also universal and will work with any size screws. Whether you're adjusting your kingpin, swapping out wheels and bearings, or mounting your trucks you only need the one tool in your pocket. Easy.
Bolts can either be hex bolts, or Phillips-head and which one you go for is purely a matter of taste. The only real benefit is that hex bolt screw sets are delivered with a hex tool so that you can adjust your bolts without damaging them.


You May Not See Them, but You Will Feel Them: Riser Pads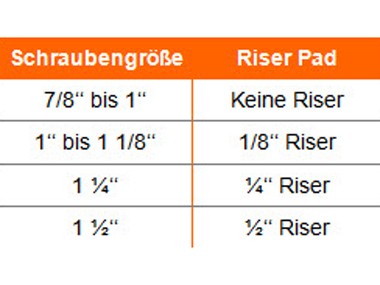 Everyone hates wheelbites and flatspots; both have the potential to ruin a skate session and both are more likely to happen with a combination of soft trucks and large wheels when the wheels and deck come into contact on hard turns. Not only can this damage your wheels and deck, but it can also damage you - the sharp deceleration can throw you from your board and cause injury. Riser pads, like the ones on offer from Shorty's for example, sit between your trucks and deck and help to reduce the likelihood of these two nightmares occurring.

Sat there between your deck and trucks, these plastic pads give you a bit of extra clearance, giving your wheels more room to play, and absorb some of the shock of hard landings, dampening the vibrations and increasing your board's lifespan by reducing the stress on your longboard or skateboard's mount points. Plus, with the extra bit of height they give you, you'll also get some added pop - bonus! Normally you would only need riser pads with wheels of 55 mm or above, but they'll still give you a little advantage with smaller wheels too.


No Griptape - No Skateboarding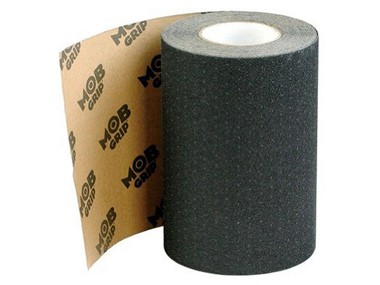 Of course, at Blue Tomato you'll find a massive selection of griptapes in all different colours and patterns. The biggest name in the griptape game right now is Mob Grip! Tapes come in 9" wide, 33" long strips and feel like commercially available sandpaper. Griptape, as the name suggests, makes your board grippy, giving you the necessary friction for rad tricks and, more importantly, keeping you on your board.

Simply press the sticky underside of the griptape sheet to the top of your skate deck. Then cut off the excess with a Stanley knife. This is where you can really let your creativity flow - get inspired!

Skateboarding puts your shoes under a lot of strain, but, luckily, the folks over at Shoe Goo have thought of everything. This special glue lets you make small repairs to your skate shoes, making them last longer by reducing some of the wear and tear.

Whichever four wheels you ride, you'll need the right equipment. You'll find all the skate accessories you need right here at Blue Tomato!