The best retro styles
Let's do the Time Warp again!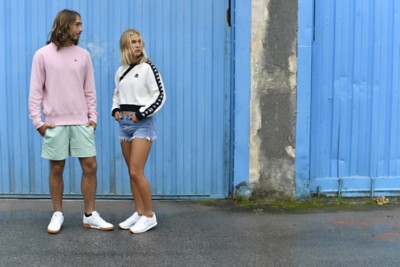 We're all familiar with Vintage and Retro but this summer is the time to grab retro style by the scruff of the neck and drag it into the year 2018. But where has all the hype around brands like Champion, Fila and Kappa come from? Let's rediscover the past and define it new! Let's take a look shall we?

Champion, for example, were an absolute must have brand in the 90's whether you were in to punk, hip-hop or the mainstream. So with the current 90's revival in fashion and music it's no surprise that this nearly 100 year old brand is experiencing a massive comeback. Likewise, Kappa's vintage suits and Fila's Athleisure wear are benefiting from the same hype.

Check out the oldish styles in a modern look on our page! As for us? Just hand us our favorite retro joggers and we're good to go.