Snow, mountains & Innsbruck city life - that's all your heart desires! That's exactly why we send you and your favourite Snow Buddy to the Freeride Camp City Innsbruck. You can look forward to three nights in the 4* Hotel Grauer Bär incl. half board, lift tickets, avalanche airbag backpack Line R. A. S. from EVOC and professional coaching from local guides in a relaxed atmosphere. Whether snowboarder or freeskier, we look forward to every participant who feels as comfortable on snow as we do. And after your freeride sessions and powder runs you can enjoy Innsbruck's nightlife. That sounds good, doesn't it? And you're just a click away, so go on!
Freeride City Innsbruck
Snow-covered slopes, world-class fun parks, cool clubs and fine sushi - Innsbruck manages the feat of short-circuiting alpine charm with an urban lifestyle. Lots of well-prepared snow parks and steep powder slopes, the cosmopolitan atmosphere of the student city, trendy bars for celebrating and chilling - this mixture is only found in the capital of the Alps. The Freeride City Innsbruck mutates every winter to an absolute hotspot for freeriders and freestylers from all over Europe. No other destination can match the combination of first-class skiing area, raging nightlife, urban flair and scene. With the Nordkette, the Axamer Lizum, the Kühtai and the Stubai Glacier, four freeride areas belong to the Freeride City Innsbruck, which can be reached within 20-45 minutes from the city. Thanks to their altitude of up to 3210 meters they guarantee plenty of snow and offer freeride runs in various expositions.
Accomodation: Hotel Grauer Bär
The Hotel Grauer Bär (Link) offers all the amenities of a modern city hotel: with 193 renovated rooms, a wellness area unique in Innsbruck with panoramic indoor pool on the 5th floor, sauna, steam bath, fitness area and outdoor whirlpool above the rooftops of Innsbruck!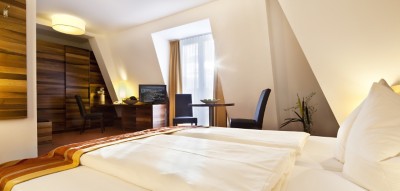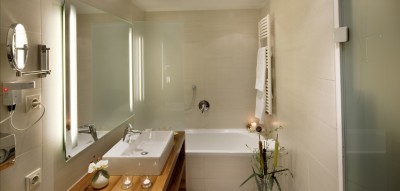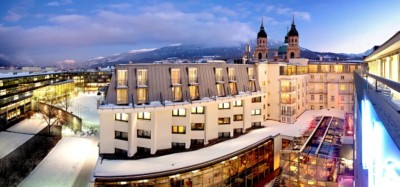 EVOC
Mission Avalanche Safety: The new EVOC Line R. A. S. 20l/30l
With the brand-new Line R. A. S. EVOC combines the functionality and comfort of its Line series with the safety performance of Mammut's removable airbag system. With integrated compartment for the Mammut R. A. S. 3.0 unit, this versatile avalanche airbag backpack is perfect for a powder day. Whether for touring or freeriding, with two volume variants (20l or 30l), the Line R. A. S. is a top reliable companion in the snow.
https://www.evocsports.com/de/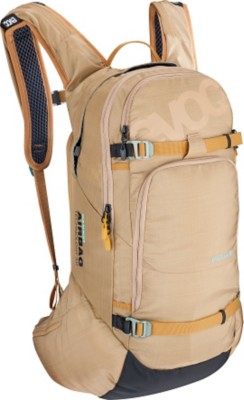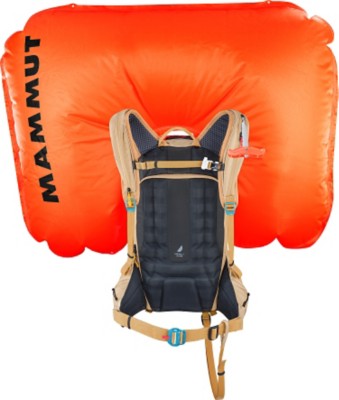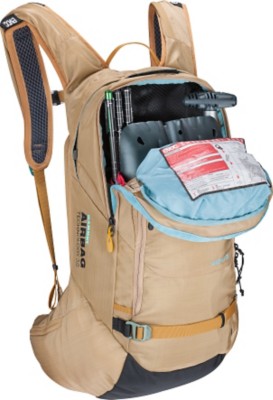 The competition runs from October 1, 2018 to April 30, 2019 and can be redeemed from February 7 to February 10, 2020.
Entry form

Conditions of participation
The competition is organised by
Blue Tomato GmbH (BT)
Hochstrasse 628
A-8970 Schladming
Austria Headquarters: Schladming
Legal status: GmbH
Managing director: Adam Ellis
Company register Leoben
Company registration number: 80499 g
Mail:info@blue-tomato.com
AT Tel: +43 3687 2422 333
DE Tel: +49 89 4161 4861
CH Tel: +41 435 082 199 BT complies with the GDPR: Data protection officer: Christian Nitsche, Mail datenschutz@blue-tomato.com.
The following prize will be raffled among all the participants: a trip to Schladming.
The following conditions apply for participation in the competition:
§ 1 Participants
Participants must be 16 years old or above. In the case of underage persons, the prize can only be redeemed in the company of an adult of legal age. The competition will only be held within Europe. Participation is only possible upon truthful completion of the above data and submission of the participation form to a BT shop within the competition entry deadline.
§ 2 Entry deadline
30/04/2019
§ 3 Raffling and provision of the prize:
The winner will be determined by a raffle draw carried out on 19/06/2019. The winner will be notified of the prize via e-mail or telephone. If a winner does not respond within two weeks after receiving notification of the prize, their claim to the prize will expire and no replacement prize will be granted. Cash alternatives to the prizes are not available. Prizes are non-transferable.
§ 4 Premature termination of the competition
BT reserves the right to cancel or terminate the competition at any time without notice and without providing any explanation. BT may resort to such an eventuality if, due to technical or legal reasons, proper execution of the competition cannot be guaranteed.
§ 5 Liability
BT is not liable for damages caused by inadequate travel or accommodation. Moreover, BT is only liable for damages caused by intent and gross negligence. This does not apply to injuries to body, life and health.
§ 6 Legal provisions
Any legal action is prohibited. These current conditions of participation and the entire legal relationship between the participants and BT are exclusively subject to Austrian law. The conditions of participation can be changed by BT at any time without special notification.
§ 7 Privacy Policy
BT will store or process the data provided in the entry form for the purpose of the competition for the duration of the competition. At the end of the competition, BT will store and process the above-mentioned data for marketing purposes within the scope of BT's legitimate interests. BT is entitled to address the above-mentioned data to its service partners for advertising purposes. The winner agrees to the publication of his/her name and image on the Blue Tomato website. Participants are free at any time to object to the processing of his/her data or to revoke his/her consent. Any objection and revocation can be communicated in any verifiable manner to the organiser or submitted to a shop belonging to the Blue Tomato Group.
The participant has a right of appeal to the competent regulatory authority in case of any violations.
More information at https://www.blue-tomato.com/de-DE/info/Datenschutz-000000YW/
Date: 30/07/2018