Snowboard Magazines
Article number 92732
Pleasure Pleasure#89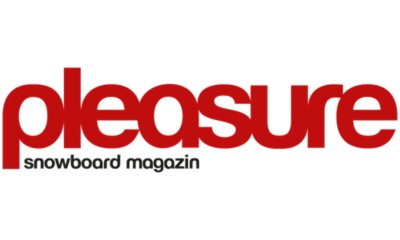 This size is unfortunately sold out.
Life is beautiful - Roberto Benigni knows it, but so does anyone who gets to feel the first powder of the season under their feet. Even if it's just one or two meters away from the side of the piste and is just enough for one or two turns over the bits that the Cat can't reach. In that case, powder is just plain powder and is enjoyed with the biggest smile that you'll probably see for the rest of the season. This issue is probably just in time for that smile on most of your faces :-)

Issue #89 comes with a special premiere for you: a couple of articles come with a QR code. If you scan the code with a QR-Code-Reader, you'll find the corresponding online article, which includes tons of other features, such as videos and much more.

Things kick off with the Intro, News and Postbox, before we move on to the Showroom. This time, Elias Elhardt is the chosen one and could use your help. How, you may ask? Read to find out!

The Interview is all about Dan Brisse. If you saw his parts in the Absinthe picture, you'll know what to expect...sick action.

Fredrik Evensen is probably one of last year's newcomers. He's bin part of the show for a while, but it seems his breakthrough only really came last year. His awesome part in the new Isenseven movie "Don't Panic!" is only one example. He's definitely earned his Sixpack.
The Pleasure crew was Mt. Baker with Sani Alibabic and Stephan Maurer. Wanna know what happened? You know where to look.

The new movie by Gigi Rüf, "9191", is setting off a huge hype. Check out what went on behind the scenes of this mega project!
You could also be interested in