Hard Boots
Article number 64401
DEELUXE Track 700 T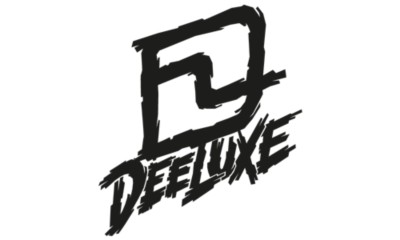 25.0
25.5
26.0
26.5
27.0
27.5
28.0
28.5
29.0
29.5
30.0
30.5
This size is unfortunately sold out.
The high flyer of the hardest now with thermoliner! Pure racing fun without any squezzing. Nearly compareable to a soft!

Features:
UPPER TECHNOLOGY:
+ 3- Part Shell Design with lower shell
+ Colar and flextongue for free, progressive forwardflex
+Convenient stepping in and out
+ Possibility to change by simply replacing the tongue
+ 5-Step Forward Lean Mechanism: maximum of comfort and adjustment possibilities
+ Five forward lean positions are easily adjustable
+ Walkmode
+ Freeride Mode
+ Free flex between positions 3 and 5
+ Spring Forward Lean Mechanism: continuously adjustable in hardness and forward lean angle
+ Achieves a progressive forward pressurization
+ Force peaks at the backside are reduced by an elastomere
New Buckle System: Improved force transmission when closing the hardboot

LINER TECHNOLOGY:
+ Best heel support and optimal force transmission
+ Thermoflex Custom Fit: Thermoflex liner system ensures a 100% adaptation of the liner to foot and shoe at a very lowweight and unique insulation. Maximum of wearing comfort at perfect force transmission.
You could also be interested in