Skateboard Trucks
Article number 160793
Thunder Hi 145 Days Taylor Light Truck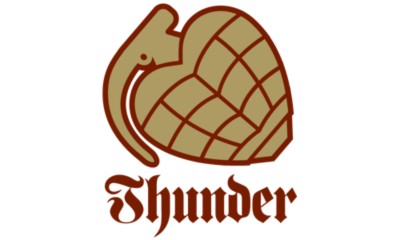 £ 22.17
instead of £ 28.09
You saved 21 %
incl. VAT excl. shipping costs
This size is unfortunately sold out.
Free shipping

if the order value exceeds € 100.-
The lightweight version of the original Thunder skate trucks, the Hi 145 Days Taylor Light Truck by Thunder. Light and strong forged baseplates, aircraft grade hollow kingpins and the same Thunder turn response make these some of the most popular trucks in the line. Thunder High Trucks - for more clearance and stability, to make quicker turns in all terrains.
ATTENTION! Skate trucks are sold separately. For a pair of trucks please choose two.
You could also be interested in