Freestyle Snowboards
Article number 155680
Rome Shank 153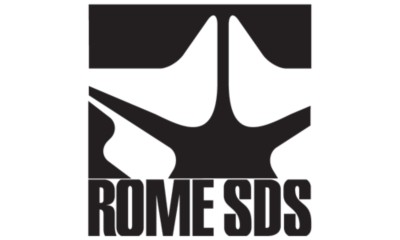 This size is unfortunately sold out.
Free shipping

if the order value exceeds € 100.-
The Shank board by Rome is amshort-length board for street or park with true skate feel!

Park laps all day followed by street sessions at night, hit the same rails you skate in summer, solid back tails and effortless spins, dialled in tranny finder, nose press with no stress, 5-O's

Features:

+ FLEX & FEEL: Playful & Very Playful
+ Camber: NoHang-Ups Rocker Camber
+ Shape: True Twin
+ HotRods: Carbon Single Barrel— One rod of preloaded energy in the nose and another in the tail that takes power from your bindings and snaps it through your turns and hits. Pure ollie and nollie power without unwanted torque.
+ Skatecore Profiling: Take stock skate lines from park-to-park. A softer profile in between the bindings and a stiffer nose and tail makes the board feel like a skate for turning and ollieing. Same tail-slide feel on and off the mountain.
+ Quickrip Sidecut: Advanced sidecut geometry giving a short playful feel at slower speeds and a longer fast, stable feel at higher speeds. The Mid-Board contact points end the running length at slow speeds and add grip at high speeds.
+ ButterOut Transition Zones: Smooth as butta', this drawn out transition zone is a playful take on our classic design, creating a play-a-round freestyle board, guaranteed to fuel your snowboard addiction.
+ SuperPop Core Matrix
+ StraightTriax30 Laminate
+ SinterTrue Base
+ Basalt Impact Plates
Subject to alterations according to the manufacturer. Image is non-binding.
You could also be interested in