Freestyle Snowboards
Article number 153599
Rome Reverb Rocker 157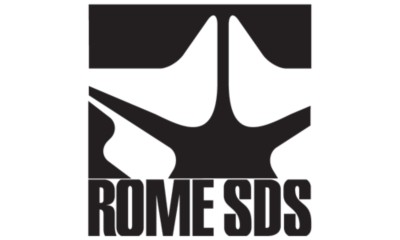 This size is unfortunately sold out.
Free shipping

if the order value exceeds € 100.-
Heavy hitter for hammering everything. The Reverb Rocker freestyle board by Rome.

Park line footy stacks, perfectly fresh corduroy, grab stalefish over gaps, knuckle-drag laybacks and deep pow carves, stair set down bars, running trains through the park

Features:

+ FLEX & FEEL: Between Powerful and Very Powerful
+ Camber: MtnPop Rocker Camber
+ Shape: True Twin
+ HotRods: Glass Single Barrel— A glass rod milled into the core under the bindings and out towards the nose and tail, providing quick snappy pop for a fast response.
+ Quickrip Sidecut: Advanced sidecut geometry giving a short playful feel at slower speeds and a longer fast, stable feel at higher speeds. The Mid-Board contact points end the running length at slow speeds and add grip at high speeds.
+ Basalt Impact Plates: As durable as rock, these basalt plates can take whatever you got. Familiar to big jumps and heavy drops, this tech will keep on absorbing and distributing impacts.
+ Pop Core Matrix
+ StraightBiax Carbon Laminate
+ SinterTrue Base
Subject to alterations according to the manufacturer. Image is non-binding.
You could also be interested in