Soft Boots
Article number 172395
Rome Folsom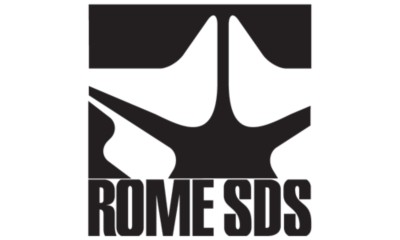 7.0
7.5
8.0
8.5
9.0
9.5
10.0
10.5
11.0
11.5
12.0
12.5
13.0
This size is unfortunately sold out.
Free shipping

if the order value exceeds € 100.-
Lightweight POWER for dominance from summits to slopestyles

A supportive, responsive flex profile armed with technologies to enhance fit and comfort. New tech in the outsole for 2013 delivers lightweight protection for stomping flat landings.

Features:

+ FLEX & FEEL: Powerful
+ LINER DETAILS:
+ QuadZone Lining
+ Molded Progressive Flex Panels
+ 3D Laminated Tongue
+ Expand Toe Zone
+ Control Strap
+ Molded 3D Footbed with ÆGIS Microbe Shield™
+ SHELL DETAILS:
+ Leverage Lacing
+ 3D Molded EVA Shell Tongue
+ Two-Part Internal Cuff
+ Molded TPU Backstay
+ LINER:
+ ConFormist.3 Liner
+ TrackedOut Sole: New 3-part outsole with AntiGravity midsole and the AntiShock gel heel insert for cush landings, extra lightness and superior grip.
+ Memory Heel Pocket: One of Rome's feels-so-good fit secrets—advanced memory foam in the heel pocket takes a custom fit to the uniqueness of every foot.
+ InOut Lacing: Proprietary Rome lacing system that lets you control the fit and support of you inner cuff on the fly.
You could also be interested in