Freestyle Snowboards
Article number 153618
Rome Butter Knife 152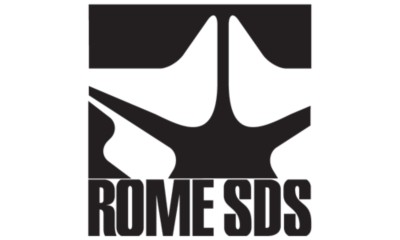 £ 219.59
instead of £ 314.77
You saved 30 %
incl. VAT excl. shipping costs
This size is unfortunately sold out.
Free shipping

if the order value exceeds € 100.-
Skate feel with a loaded tech spread to improve your shred

The Butter Knife by Rome makes you happy in any way! Pressed up jibs and buttery down lips, catch-free rails with care free-thrills, board slides between the bindings, urban hits, park jibs, back tails with ease and stock landings with steez

Features:

+ FLEX & FEEL: Between Playful and Very Playful
+ Camber: NoHang-Ups Rocker Camber
+ Shape: True Twin
+ HotRods: Glass Single Barrel— A glass rod milled into the core under the bindings and out towards the nose and tail, providing quick snappy pop for a fast response.
+ Skatecore Profiling: Take stock skate lines from park-to-park. A softer profile in between the bindings and a stiffer nose and tail makes the board feel like a skate for turning and ollieing. Same tail-slide feel on and off the mountain.
+ ButterOut Transition Zones: Smooth as butta', this drawn out transition zone is a playful take on our classic design, creating a play-a-round freestyle board, guaranteed to fuel your snowboard addiction.
+ QuickRip Sidecut : Advanced sidecut geometry giving a short playful feel at slower speeds and a longer fast, stable feel at higher speeds. The Mid-Board contact points end the running length at slow speeds and add grip at high speeds.
+ Pop Core Matrix
+ StraightBiax Laminate
+ Impact Base
+ Glass Impact Plates
Subject to alterations according to the manufacturer. Image is non-binding.
You could also be interested in