Freestyle Snowboards
Article number 154463
Rome Agent 154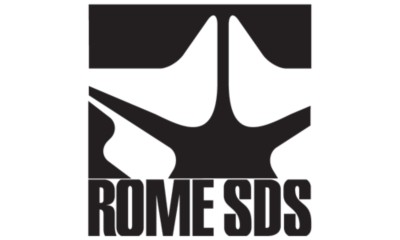 146
149
152
154
154
156
156
158
158
160
This size is unfortunately sold out.
Free shipping

if the order value exceeds € 100.-
Park runs, stock laps, trees or wide open pow fields

Groomed runs up front or fresh lines out back, park jumps to hard earned chutes, natural hips, pow slashes, white walling friends, hand rail fun, the all-mountain killer. The Agent snowboard by Rome gives you everything you need.

Features:

+ FLEX & FEEL: - Between Powerful and Very Powerful
+ Camber: Stay Positive Camber
+ Shape: Almost Twin
+ HotRods: Carbon Single Barrel— One rod of preloaded energy in the nose and another in the tail that takes power from your bindings and snaps it through your turns and hits. Pure ollie and nollie power without unwanted torque.
+ PressurePop Technology: Basalt Reverse V— Eco-friendly fibers compressed and directed to precise points in the middle of the tail and nose for ollie and nollie explosions.
+ Impact Edges: Extra width plus more height equals more play, these edges love to put out on tree bonks, rail burrs and unplanned run-ins with rocks.
+ SuperPop Core Matrix
+ StraightTriax30 Laminate
+ SinterSpeed Base
+ Basalt Impact Plates
Subject to alterations according to the manufacturer. Image is non-binding.
You could also be interested in